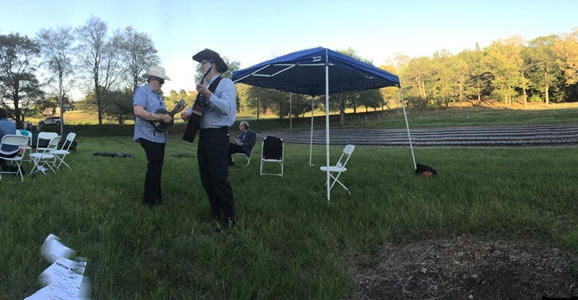 Here's a sampling of our repertoire. We can play 3 or more sets of music.
Shady Grove – A powerful combination of Jerry Garcia, Doc Watson, and Tony Rice versions of this tune makes for a new, yet familiar interpretation.
Make Me a Palette on the Floor – This old song comes from many sources, including Mississippi John Hurt, Doc Watson, and Gillian Welch. We blended all those together along with a bit of swing.
Darlin Cory – A traditional murder ballad, done with a D drone and modal feel.
June Apple – A popular old time dance tune from southwest Virginia and North Carolina. We like to slow it down a bit in this version so you can really hear the pretty melody.