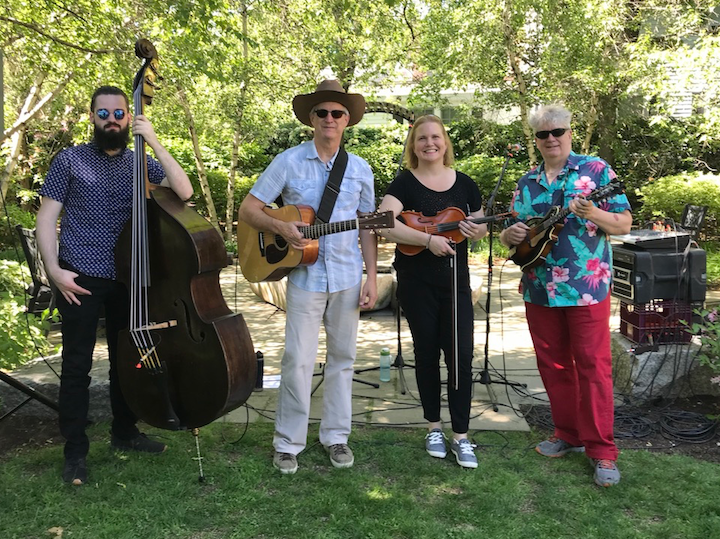 Old Songs – is now available for download on CD Baby, Amazon, iTunes, and Spotify.
J Johnson (mandolin, vocals), Chris Reckling (guitar, vocals), and Garrett Wallace (bass, vocals) and Anne Rouillard(fiddle) are The Splinters.
We play bluegrass, country, and old time music, adding our own unique spin to the classics. Our influences include Doc Watson, Norman Blake, Tony Rice, David Grisman, OCMS, Gillian Welch, Bill Frisell, Duke Ellington, Chris Thile, Frank Zappa, and many others.
Red Rockin Chair from the album Old Songs.
CDs available at our shows.
Want to hear more? Jump to the Listen page.
Want to see more? Jump to the Watch page.
For booking inquiries: contact@splintersmusic.com