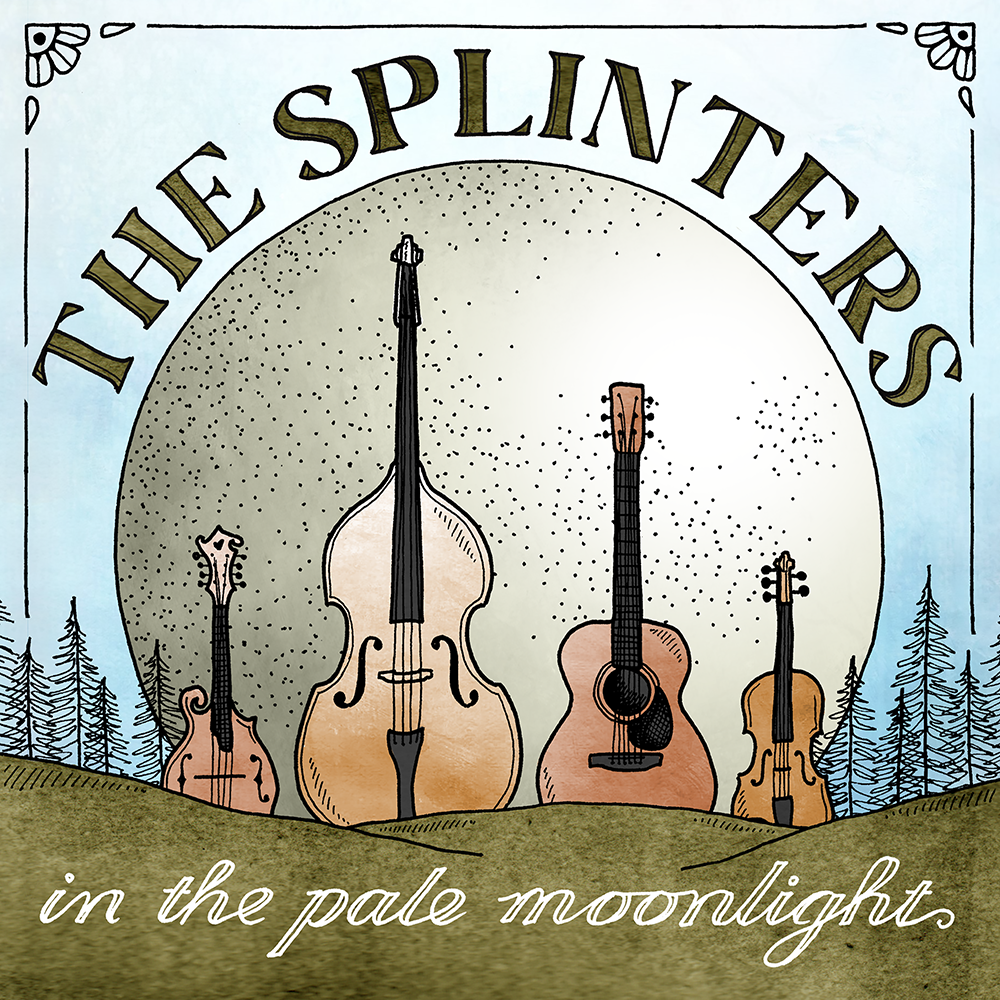 The NEW ALBUM, In the Pale Moonlight, is now available!! First song preview here:
Grey Owl, our 2021 album – is also available everywhere – check it out here.
The Splinters are a bluegrass and old-time string band with a relentless groove to accompany their 3 part harmonies.
J Johnson (mandolin, vocals)
Chris Reckling (guitar, banjo, vocals)
Garrett Wallace (bass, vocals)
Anne Rouillard (fiddle, vocals)
Want to see more recent videos? Jump to the Watch page.
For booking inquiries: contact@splintersmusic.com
Meet us on Facebook and Instagram.