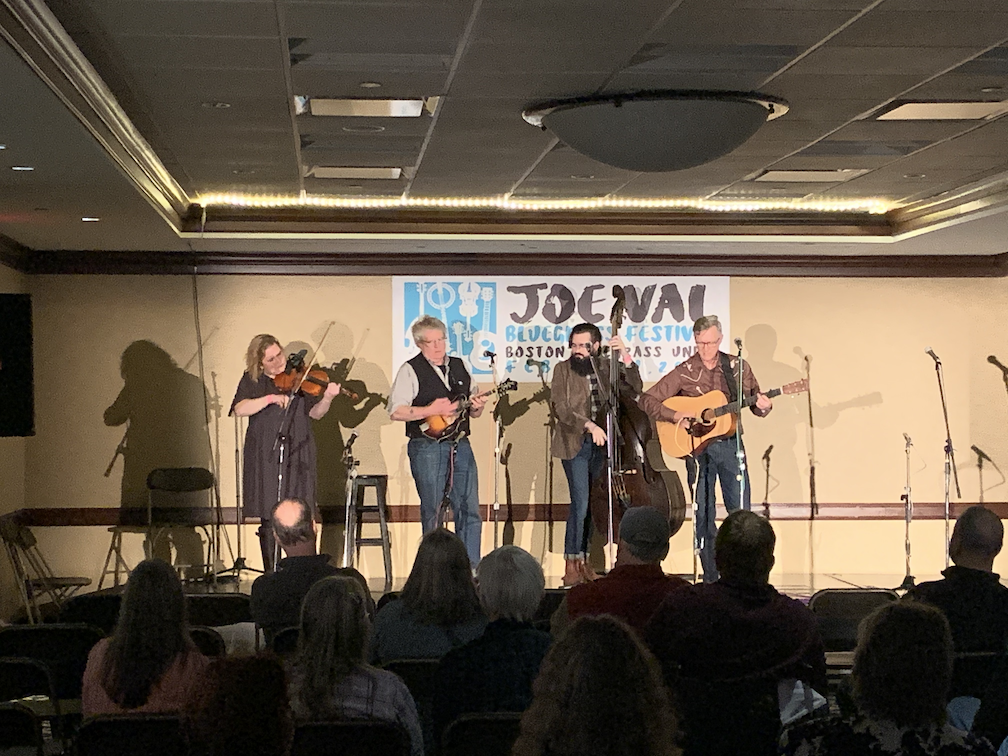 NEWS – The Splinters have made the list of finalists for the band competition at Thomas Point Beach Bluegrass Festival 2020!
J Johnson (mandolin, vocals), Chris Reckling (guitar, vocals), and Garrett Wallace (bass, vocals) and Anne Rouillard(fiddle) are The Splinters.
We play bluegrass, country, and old time music, adding our own unique spin to the classics.
Want to see more recent videos? Jump to the Watch page.
Old Songs, our duo album – is now available for download on CD Baby, Amazon, iTunes, and Spotify.
For booking inquiries: contact@splintersmusic.com
Meet us on Facebook and Instagram.