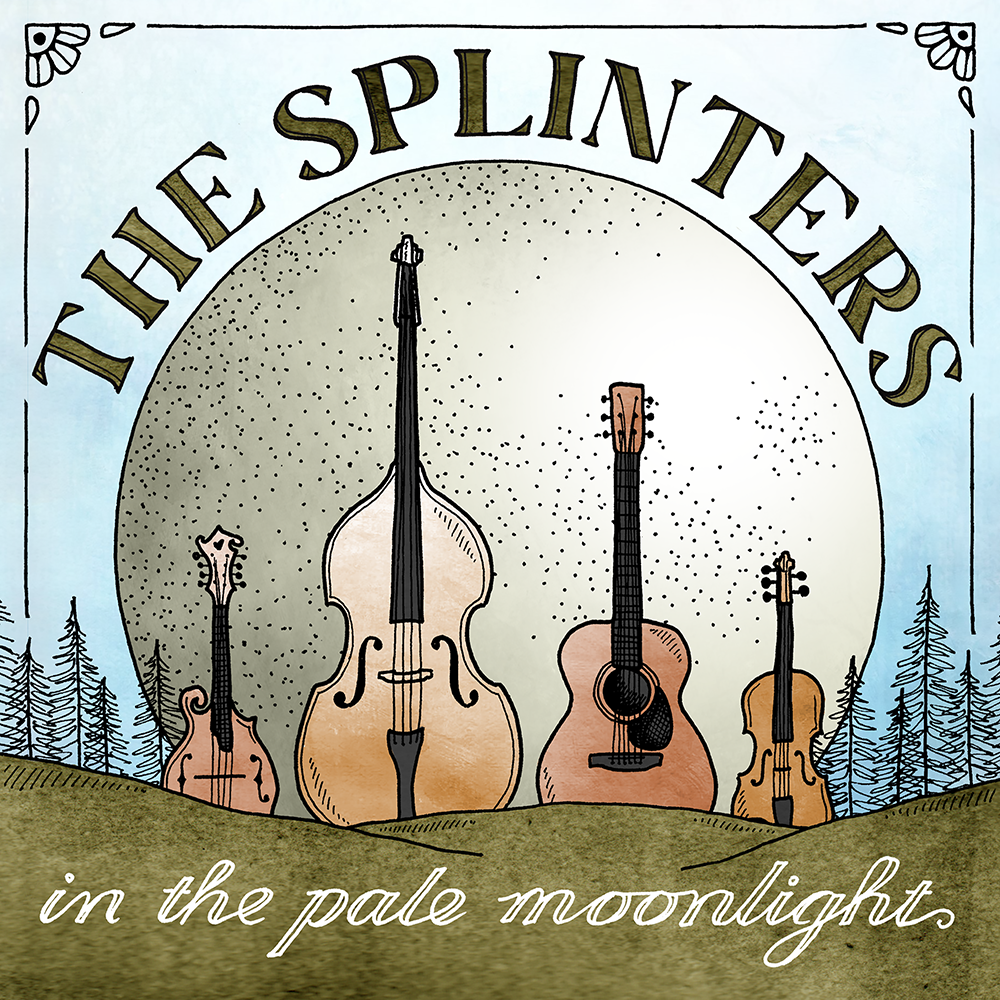 Presenting 10 fresh songs from The Splinters, showcasing their signature groove, harmonies, and instrumental prowess. The album features soulful renditions of bluegrass classics like "I'm Blue, I'm Lonesome" by Bill Monroe/Hank Williams, and the heartfelt "Things in Life" by Don Stover, and energetic old-time fiddle tunes like "Reuben's Train," "Greasy Coat," and "Sally Goodin." The album concludes with "Swannanoa Waltz" by Rayna Gellert. The band's second album brings a refined touch to the arrangements and song selection, always staying interesting, bold, and surprising.
Track Listing
I'm Blue, I'm Lonesome (Monroe, Williams) 2:57
Reuben's Train 4:07
I've Endured (Reed) 3:29
East Virginia Blues 4:23
Snowin' on Raton (Van Zandt) 3:28
Greasy Coat 3:09
Sally Goodin 1:47
Sittin' on Top of the World 4:27
Things in Life (Stover) 3:32
Swannanoa Waltz (Gellert) 2:58
Listen on all the streaming services
---
About The Splinters
The Splinters, a bluegrass and old-time string band from Massachusetts, deliver a relentless groove to accompany their tight 3-part harmonies. Anne Rouillard (fiddle) brings the heat to her old-time influenced fiddle playing. J Johnson (mandolin) adds a jazzy flair to his breaks. Chris Reckling (guitar, banjo) picks solid rhythm and punchy leads on top of Garrett Wallace's grooving bass fiddle. A Splinters set veers from straight ahead bluegrass to traditional fiddle tunes and back, with the occasional detour into a modern song.
J Johnson – mandolin and vocals
Chris Reckling – guitar, banjo and vocals
Anne Rouillard – fiddle and vocals
Garrett Wallace – bass and vocals
Listen and download here
---
---
---
---
---
---
---
---